Ham & Cheese Tortilla Toastie
Ham & Cheese Tortilla Toastie
Sincronozades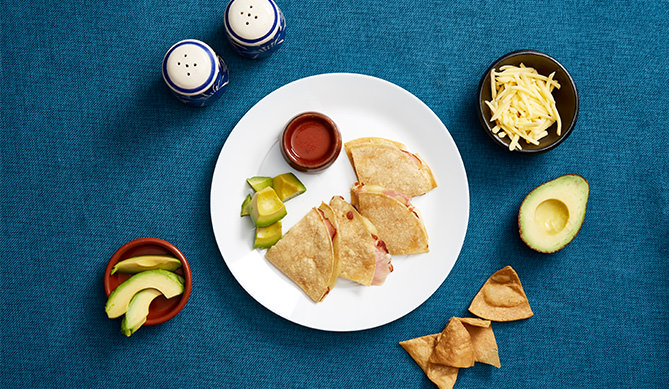 A typical dish for children in Mexico, sincronizadas are made in a sandwich style, fusing the flavours of the ham and cheese together. (Fun fact: Sincronozada means 'syncronised' in Spanish!)
Ingredients
8 La Tortilleria corn tortillas

150g free-range ham, thinly sliced

150g cheddar cheese, sliced
Cooking Instructions
Heat a frying pan to very hot (no oil). Place the tortilla in the pan then add a layer of cheese and ham, then finishing with another tortilla.
Heat until cheese is melted, turning occasionally.
Cut your sincronozada into quarters.  Serve with your favourite salsa or some slices of avocado.
¡Buen Provecho!
We are makers of award-winning traditional corn tortillas and tortilla chips, sold Australia-wide
Where to Buy
Want more Mexican? Get recipes, tips and news straight to your inbox!
You may also like: