Chipotle Salsa
A taco stand favourite!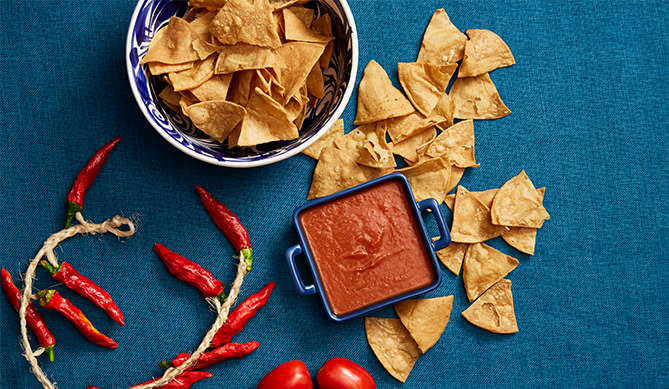 Many people think chipotle is a species of chile, it's actually just a jalapeño that's been left unpicked until it ripens to a deep red, and then smoked dry. Although available dried, nowadays the most common way to buy chipotles is in a can, submerged in a rich 'adobo' sauce.
Ingredients
3 tomatoes

1 garlic clove

¼ brown onion

4 chipotle chiles in adobo, add more or less depending on the spiciness you want

Salt to taste
Cooking Instructions
Place tomato, onion and garlic in a pot then fill the pot with water until contents are half submerged.  Cover with lid.
Boil on medium heat for approximately 10 minutes or until tomatoes are soft.
Drain the water and place contents in a blender with chipotles and blend until smooth. Season to taste.
We are makers of award-winning traditional corn tortillas and tortilla chips, sold Australia-wide
Where to buy
Want more Mexican? Get recipes, tips and news straight to your inbox!
You may also like: