Feta, Pea & Mint Guacamole
Feta, Pea & Mint Guacamole
Guacamole Melbourne style!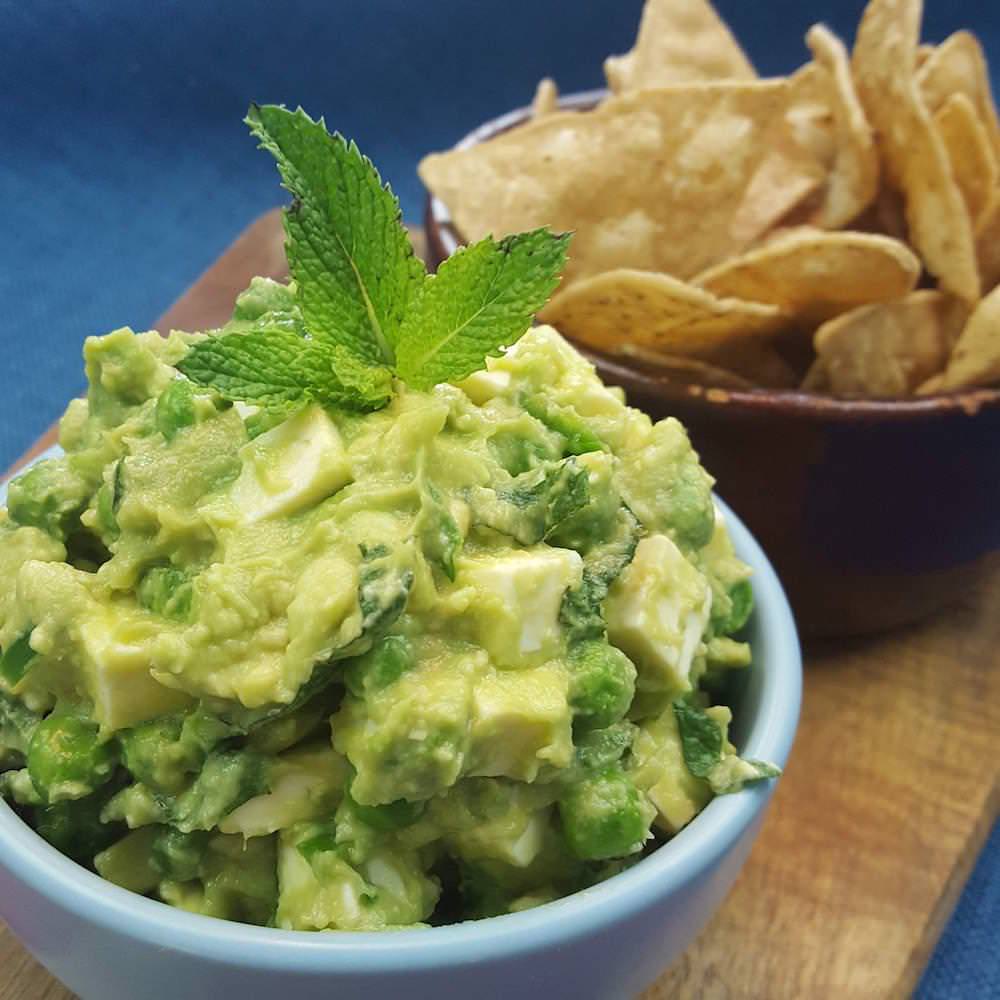 A creative twist on the classic guacamole! Feta, pea, mint and avocado are a match made in heaven. Serve with totopos (tortilla chips) for an impressively tasty starter.
Ingredients
1 avocado

75g Greek-style feta

¼ cup green peas

Handful of mint leaves

Juice of half a lime

½ garlic clove, crushed (optional)

Salt, to taste
Cooking Instructions
Cut the feta into small cubes
Chop the mint leaves into fine strips
In a bowl, mash the avocado.
Add the lime juice, feta, peas, mint and garlic to the bowl and stir gently to combine.
Season to taste.
Serve with La Tortilleria Totopos (tortilla chips).
¡Buen Provecho!
We are makers of award-winning traditional corn tortillas and tortilla chips, sold Australia-wide
Where to Buy
Want more Mexican? Get recipes, tips and news straight to your inbox!
You may also like: