Frijoles negros refritos
Refried black beans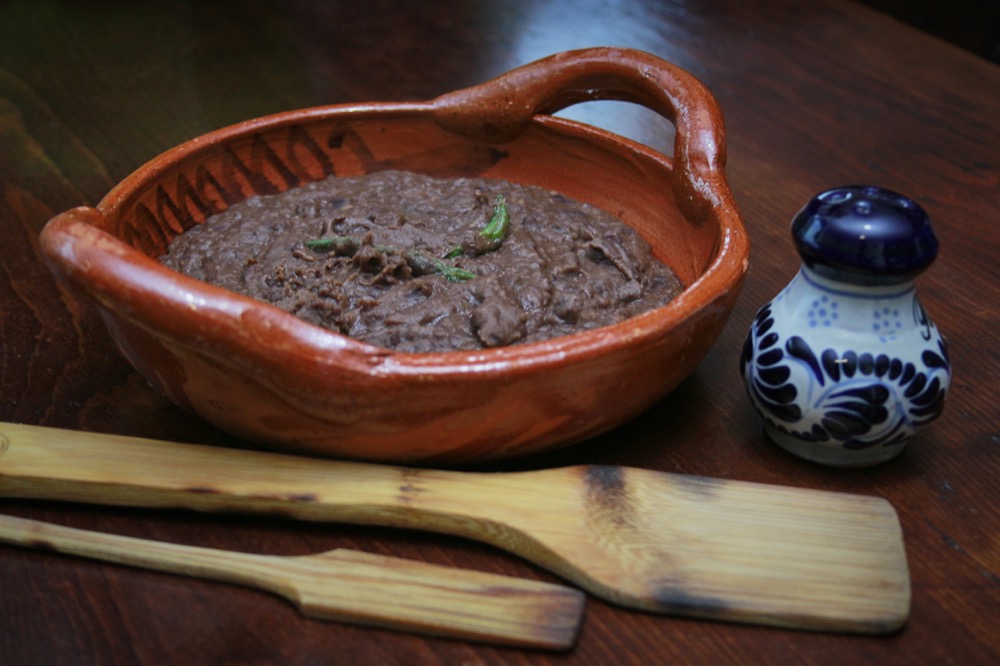 Throughout Mexico, refried black beans are eaten all year round. Enjoyed with everything, meat, chicken, fish, seafood, eggs, quesadillas, tacos, vegetables and chilaquiles.
COOKING TIME
10 mins cooking - Frijoles require overnight soak in water
Ingredients
250g dried black beans

¼ brown onion

1 garlic clove

1 fresh green chilli (serrano or jalapeño), sliced

8 tbsp cooking oil

Salt, to taste
Cooking Instructions
Rinse the beans in cold water. Place them in a container and cover them in cold water, keeping them in the fridge overnight. The next day, drain the water and boil them in fresh water until cooked. The final texture should be 'a little overcooked'. Add salt when the beans are still hot, and smash using a potato masher.
Heat oil in a frying pan. Fry the green chilli and onion for approximately 3 minutes.  Add the beans paste. Over medium heat fry the paste for 3 to 5 minutes stirring consistently. Then add the beans and cook until heated through.
¡Buen Provecho!
We are makers of award-winning traditional corn tortillas and tortilla chips, sold Australia-wide
Where to Buy
Want more Mexican? Get recipes, tips and news straight to your inbox!
You may also like: