Kids Mushroom Quesadillas
Quesadillas De Hongos para niños
Mushroom Quesadillas for Kids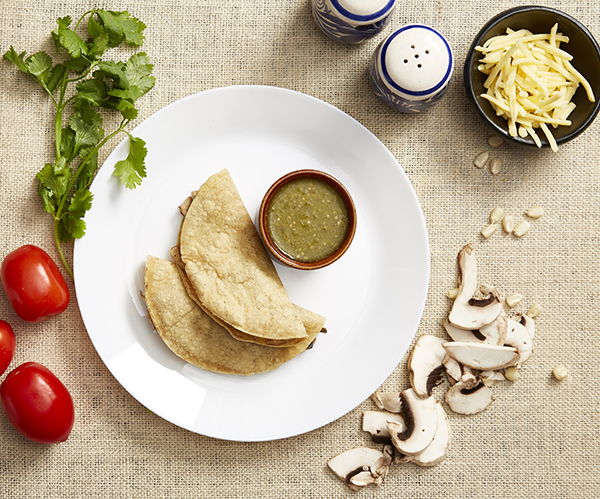 A great way of introducing your kids to authentic Mexican cuisine... And quick and easy!
Ingredients
8 La Tortilleria corn tortillas

375g sliced mushrooms

1 small onion, finely chopped

1 garlic clove, finely chopped

Cooking oil

200g grated mozzarella or cheddar cheese
Cooking Instructions
Heat oil in a pan and sauté onions and garlic until translucent. Add mushrooms and cook until soft.
For each quesadilla, heat one side of the tortilla for 10 seconds on a hot frying pan (no oil). Turn over, then place some cheese and mushroom mix on the tortilla. Once partially melted, fold the tortilla over. Leave in the pan, turning occasionally, until cheese is melted.
Serve with your favourite salsa or guacamole.
¡Buen Provecho!
We are makers of award-winning traditional corn tortillas and tortilla chips, sold Australia-wide
Where To Buy
Want more Mexican? Get recipes, tips and news straight to your inbox!
You may also like: