Huevos Revueltos A La Mexicana
Mexican Scrambled Eggs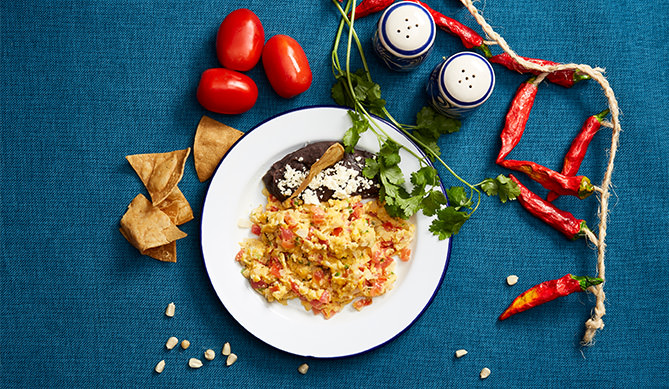 Be sure to always serve with a pile of hot tortillas on the breakfast table, wrapped in a thick cloth or 'tortillerio' to keep them warm. This dish has all the colours of the Mexican flag hence the name 'a la a Mexicana'!
Ingredients
4 La Tortilleria corn tortillas

4 large free-range eggs

Cooking oil

½ white onion, finely chopped

½ jalapeño, finely chopped

1 tomato, finely chopped

Salt to taste
Cooking Instructions
Break the eggs into a bowl and mix lightly with salt.
Heat the cooking oil or lard in a frying pan and cook the onions and chile until the onion becomes translucent.
Add the tomatoes and cook until soft.
Stir in the eggs and scramble until set.
Season to taste, and serve with hot corn tortillas.
¡Buen Provecho!
We are makers of award-winning traditional corn tortillas and tortilla chips, sold Australia-wide
Where to Buy
Want more Mexican? Get recipes, tips and news straight to your inbox!
You may also like: