Strawberry Mango Kiwi & Peach Guacamole
Strawberry Mango Kiwi & Peach Guacamole
Summer Fruits Guacamole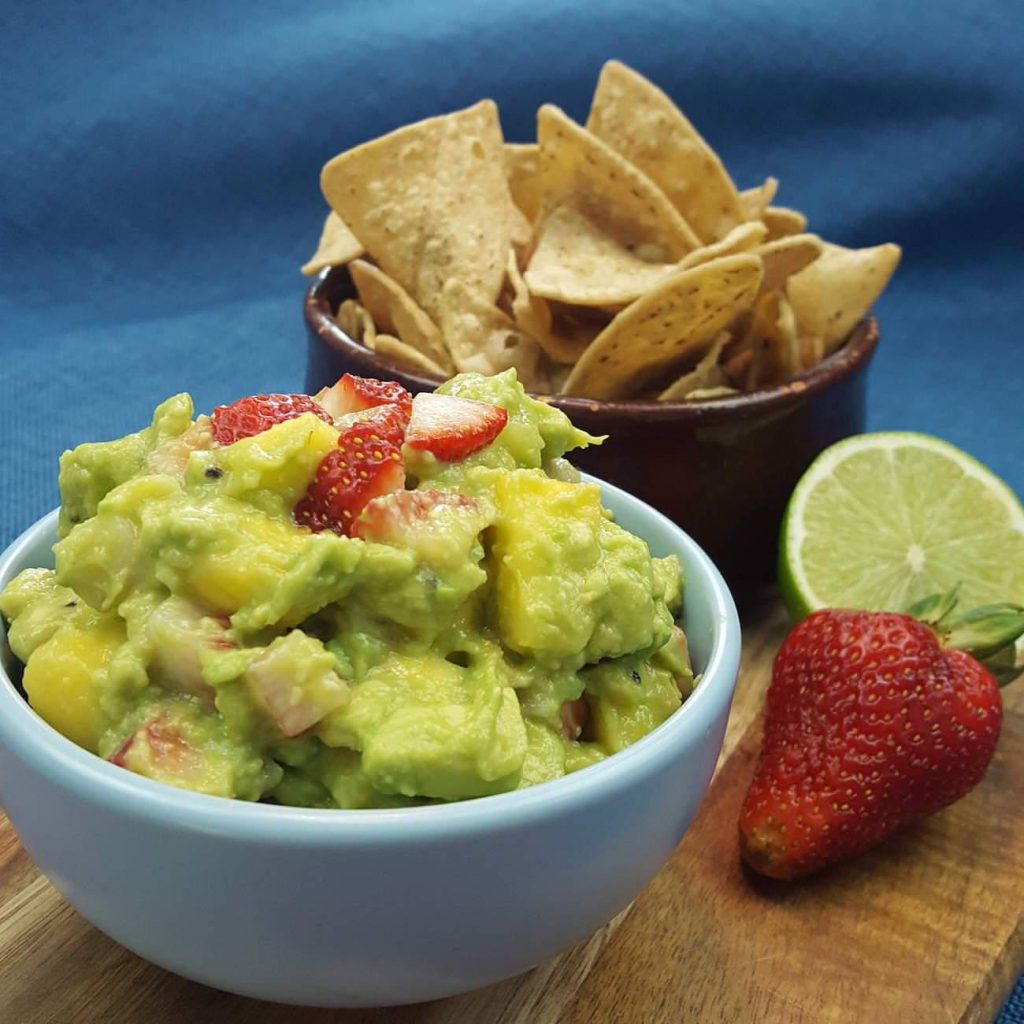 Avocado goes wonderfully well with all the fruits that are in season in summer: mango, strawberries, kiwifruits, peaches and nectarines. This guacamole combines all this summer goodness in one. Serve with totopos (tortilla chips) for the perfect plate to bring along to a summer BBQ.
Ingredients
1 avocado

¼ mango

5 strawberries

½ peach or nectarine

1 kiwifruit

Juice of half a lime

Salt, to taste
Cooking Instructions
Dice mango, strawberries, peach and kiwifruit.
In a bowl, mash the avocado with the lime juice. Season to taste.
Add the diced fruits and stir gently to combine.
Serve with La Tortilleria Totopos (tortilla chips).
¡Buen Provecho!
We are makers of award-winning traditional corn tortillas and tortilla chips, sold Australia-wide
Where to Buy
Want more Mexican? Get recipes, tips and news straight to your inbox!
You may also like: