La Tortilleria Awarded by Mexican Government
La Tortilleria Awarded by Mexican Government
News & Events
On the eve of Mexican Independence Day this September, La Tortilleria was officially acknowledged for the contribution it's made to changing the face of Mexican food in Australia. Co-Founder Gerardo Lopez was awarded the Mexican Federal Government's award for Outstanding Mexican Abroad, becoming the first Mexican-Australian to receive the honour. The award honours Mexicans living abroad, who have made a valuable contribution to sharing Mexican culture in their adopted countries.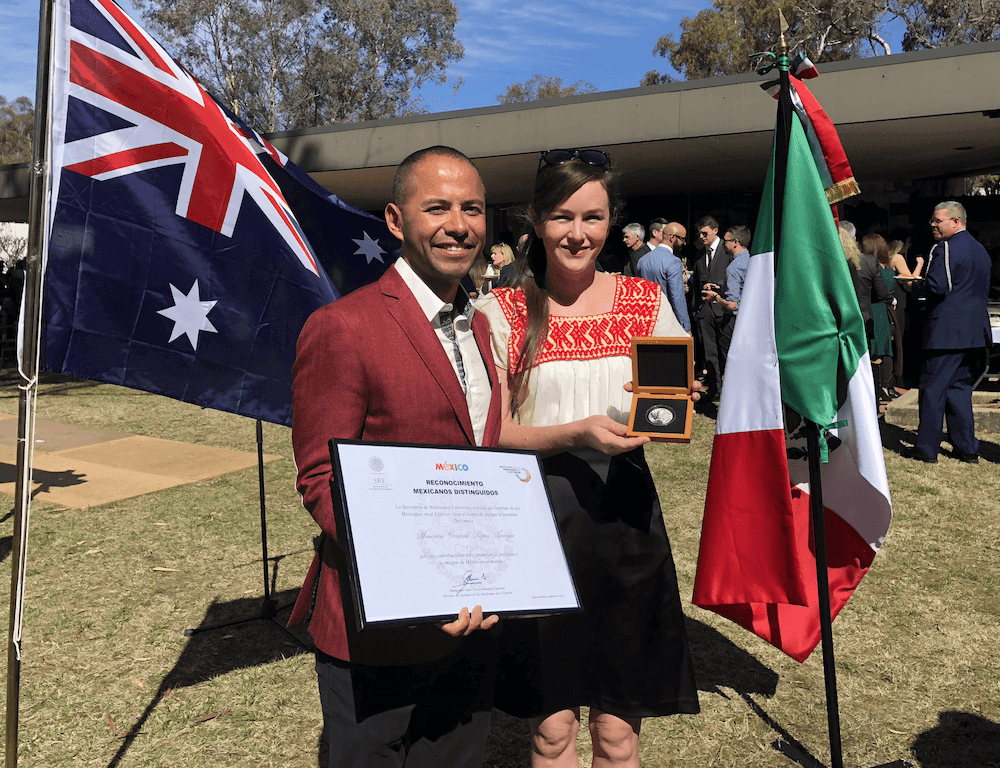 What began as a passion to share his homeland's culinary delights with new friends in Australia soon developed into an authentic Mexican restaurant and tortilla factory in Kensington, Melbourne. La Tortilleria celebrated its 5th birthday this year and has grown from a neighbourhood Mexican bakery to one of the leading suppliers of authentic corn tortillas throughout Australia and Asia-Pacific, supplying top Mexican restaurants and grocery stores nation-wide.
This award, which was presented to Gerardo by the Mexican Ambassador in a ceremony at the Mexican embassy in Canberra this week, is testament to the ever-growing impact authentic Mexican cuisine is having on Australia.
Gerardo says he's proud to have played a part in this. "It means a lot to me to see how much Australians love our tortillas. We are bringing the taste of the villages to Mexico into the kitchens of Australian families."
Little by little, the culture of authentic soft tacos and corn tortillas is being entwined into the fabric of Australians' diet. More than five years ago, corn tortillas were a relatively unknown, as Tex-Mex hard-shell tacos reigned supreme and authentic Mexican was barely-known. All this has changed dramatically over the past few years, as the Mexican wave took hold and Australians increasingly wanted more authentic and healthy food offerings in their local restaurants and grocery stores.
We are makers of award-winning traditional corn tortillas and tortilla chips, sold Australia-wide
Where To Buy
Want more Mexican? Get recipes, tips and news straight to your inbox!
You may also like:
La Tortilleria Awarded by Mexican Government